About Us
The Hypnotherapy and Mind Expansion Clinic incorporates education and increased self awareness to identify problem behaviours or limiting beliefs, recognizing what is contributing to the problems and what is strengthening limiting thoughts or behaviours. Most importantly, mind expansion is about exploring - opening one's eyes to what is possible, increasing one's awareness of strengths or capabilities and utilising those capabilities. The potential applications of Hypnotherapy are enormous. I believe that we are only touching the surface of what the human mind is capable of, mind expansion is the next step in evolution....exciting times!!!
Christine Jacques - Clinical Hypnotherapist & Professional Sports Hypnotherapist
(Dip. Clin. Hyp.) NZ, (Ct. Vis. Com), (Ct. Sports. Hyp), (MNZSCAH), (MASCH), (MNHC).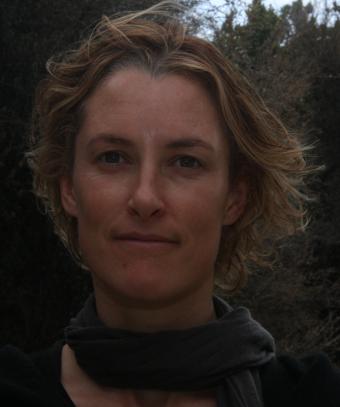 I have a Diploma in Clinical Hypnotherapy (3yrs), a Post Graduate Certificate in Professional Sports Hypnotherapy & a Certificate in Visual Communications (2yrs). My Hypnotherapy training includes intensive courses in Pain Management, Stress Management, Human Sexuality, Self Hypnosis, Hypnobirthing (Natural Method & Mongan Method NZ, AUS & USA), Sports Hypnosis, Forensic Questioning, Hypnotic Regression, Suicidal Tendencies treatment (NZ & AUS/USA), Sleep Hypnosis and Hypnosis for Children in addition to a strong base of Counselling, Psychology and Psychopharmacology.
After working with a number of professional athletes in clinical practice, I began further study in the application of Hypnosis in Professional Sport. I completed my Post-graduate studies in the field of Professional Sports Hypnotherapy in 2011 and became the first person in the Southern Hemisphere with this qualification.
Prior to becoming a Clinical Hypnotherapist I worked in Human Resources in both Operations Management and also as a Trainer. My former employment has included training managerial staff for a large Australasian company, and managing multi-million dollar retail premises and working in operations and logistics for International Mountaineering companies. I am now combining my organizational and training skills to 'get people to where they want to go' in another way.
The majority of my training in Hypnotherapy has been through the New Zealand School of Clinical Hypnotherapy although I have had some USA & Australian training. I have been practicing full time in Wanaka since 2005 and been studying Hypnotherapy seriously since 2003. I am a full member of the New Zealand Society of Clinical & Applied Hypnotherapy (NZSCAH) - since 2006 and a registered member of the Natural Health Council (NHC) since 2010. I served on the Committee of the New Zealand Society of Clinical & Applied Hypnotherapy from 2008 until 2012. In 2016 I became a professional member of the Australian Society of Clinical Hypnotherapists.
I became a Hypnotherapist because I wanted to make a difference and contribute to society in a positive way. In the past, my most rewarding employment positions have been those that involved sharing knowledge, brainstorming, building skills, encouraging others as well as expanding my own viewpoint. I still love doing these things. These skills are now being expanded upon within my hypnotherapy practice as clients and I explore solutions together.

My practice is all about expanding thought, being innovative, finding solutions and empowering people to take steps, leaps, pole vaults or skydives if that is what is requirerd, or simply standing up and being counted. Each 'stretch' depends on where each person is at and how far they want to go! I am serious and passionate about what I do, so if you are serious and passionate about what you want to do, where you want to go or who you want to be, then perhaps this is for you!
Consultations are by appointment only so please enquire for appointments and location directions.
I am in regular contact with a number of well trained, competent Clinical Hypnotherapists in New Zealand & Australia. If you are looking for a qualified Clinical Hypnotherapist in another area, click here: Recommended Hypnotherapists
"We are what we think. All that we are arises from our thoughts. With our thoughts we make the world." - Buddha
Workshops, Training & Presentations
In-house training, seminar presentations and workshops are possible. Years ago I was employed as a trainer by a large Australasian Company. I worked in human resources and trained staff in human resource management, organisational skills, retail operations, customer service plus an extensive range of product. Public speaking engagements include;
Dental Anxiety - approximately 300 delegates at the New Zealand Dental Therapists Associations 2011 National Oral Health Conference. Click here http://www.oralhealthconference.com/speakers for details.
Coaching the Human in the Athlete' - Cental Otago Sports Coaches Collective (SPARC)
Anxiety and Associated Disorders. - New Zealand Society of Clinical & Applied Hypnotherapy (NZSCAH) 2011 National Seminar.
I have a keen interest in stress & anxiety and its effects on human performance. From pre-competition anxiety in athletes, disturbance in sexual function to obsessive thoughts. Anxiety is a multi-faceted problem and it is New Zealand's most common mental health issue.
Testimonial:
"At the NZSCAH Seminar in December 2011 Chris Jacques gave a presentation on a particularly interesting and complex hypnotherapy case study. This case study was clearly presented in an informative and thought provoking manner.
Chris invited participation from the audience and answered everyone's questions clearly and succinctly. The audience was particularly diverse, ranging from hypnotherapy students to very experienced practitioners, and yet Chris made her talk accessible, relevent and engaging accross this range of levels. It was thoroughly enjoyed by everyone."


                                                                                                NZSCAH Member.  Name witheld to protect privacy
Photo of Christine Jacques courtesy of Allan Uren, Jagged Horizon